Private Viewing for Natural Causes
More than fifty art lovers from across Europe attended the private viewing of Natural Causes on August 28th, 2011 held at poet Paul Archer's house on the island of Mallorca in Spain.
Geoff MacEwan spoke to the assembled throng about how the series had been created. He had heard Paul reading his poem 'Encounter with a Blackbird' at a poetry reading and decided to create an etching based on the poem. He then asked to look at more of Paul's work and together they came up with a collection of poems that could be illustrated as a series. What inspired him in particular about Paul's poems was that each poem was grounded in concrete reality, there was no mawkish sentimentality about nature and nor did the poems deny the dark side of existence in their celebration of its richness.
Paul then expressed his pleasure at collaborating with Geoff and his sensitivity to the inner meanings of the poems. He praised the etchings, each one of which has its own dazzling vibrancy of composition. He said that as he was fine-tuning the poems in preparation for the collection, he would have an artist's proof of the etching beside him as he worked and they helped him to focus on the essence of the poems. He then read 'Encounter with a Blackbird' saying that it was based on the experience of coming by chance within inches of a blackbird sitting on its nest in the orchard of his house. He also read two other poems: 'Snowy Morning' which was displayed in the exhibition as a framed picture, and 'Lemons on the Lemon Trees' which was composed at dusk in the garden of the house where the viewing was being held.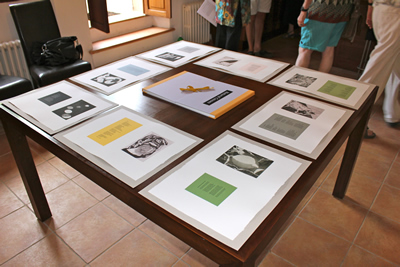 Natural Causes portfolio.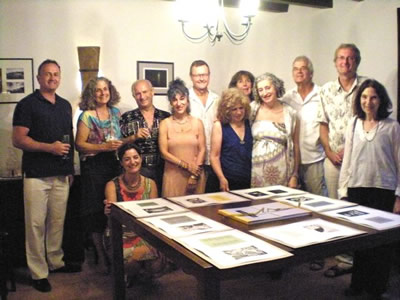 Some of the guests pose behind the work.
Paul Archer (2nd right) and Geoff MacEwan (3rd right).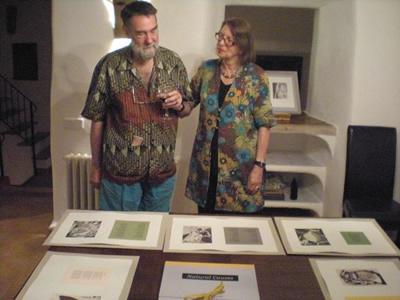 American composer, Carl Mansker, views the work with his wife, Swiss artist
Antoinette Mansker.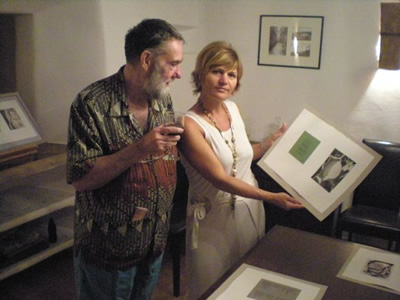 Austrian mezzo soprano, Waltraud Mucher, shows a page from the work.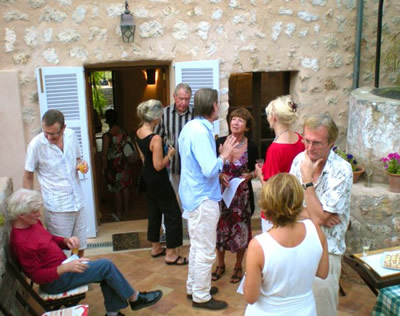 Guests on the patio outside the exhibition.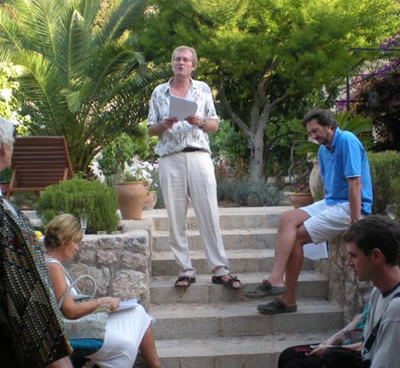 Paul Archer reads from the work.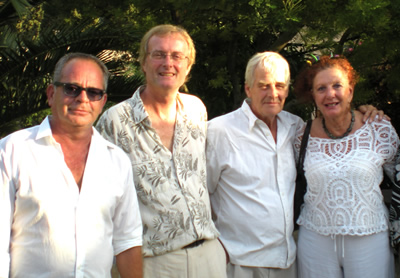 From left: literary translator Bernard Cohen, Paul Archer, Geoff MacEwan,
Australian photographer Hannah Satz.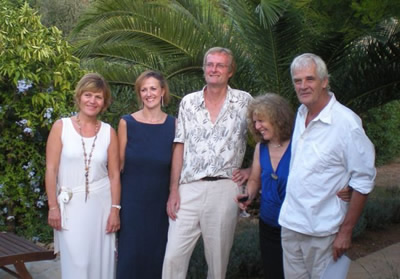 From left: Austrian mezzo soprano, Waltraud Mucher, English soprano
Fiona Stuart-Wilson, Paul Archer, concert pianist Suzanne Bradbury,
Geoff MacEwan.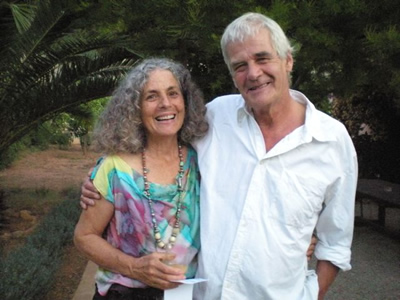 Geoff MacEwan with the artist Mariana Alzamora.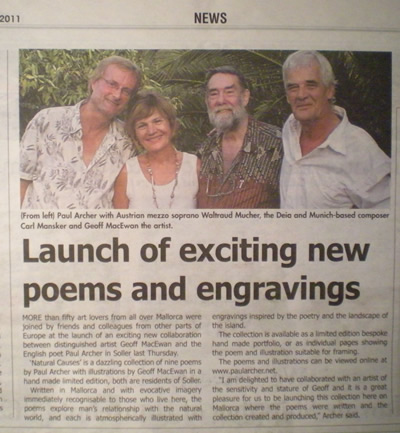 Euro Weekly News report on the private viewing.
If you missed the private viewing and would like to see 'Natural Causes' for yourself, editions of the work are available to be viewed in Mallorca and Central London. Please contact Paul or Geoff to arrange a time - they are pleased to show the work to as many people as possible, there's no commitment to buy!